When Should You Conduct a Functional Safety Assessment (FSA)?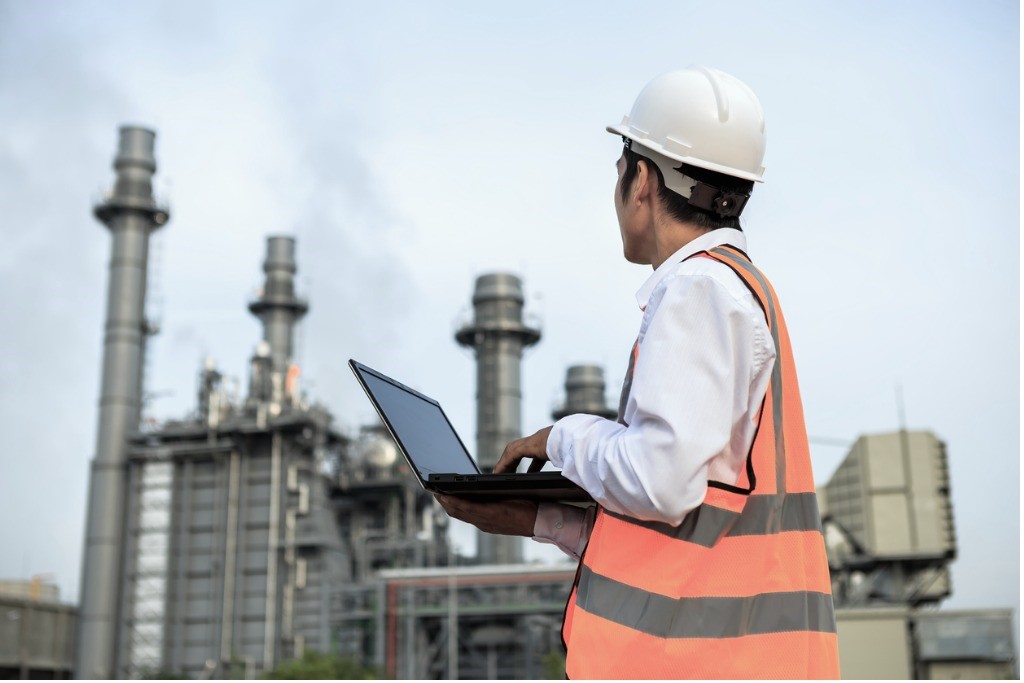 When Should You Conduct a Functional Safety Assessment (FSA)?
The ISA 84.01.00 and IEC 61511 ed. 2, Part 1, clause 5.2.6 safety standards require that every safety instrumented system (SIS) shall have a Functional Safety Assessment (FSA) performed prior to being placed into service.  A FSA is required in order to provide assurance that a SIS has been specified, designed, and tested in accordance with all phases of the Safety Lifecycle. These Standards identify 5 stages at which an FSA may be performed.
 The 5 STAGES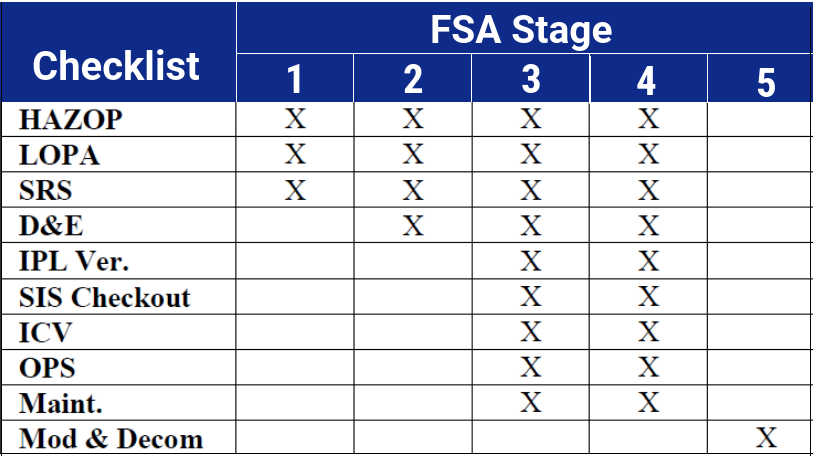 However, as is the case with safety standards, they don't exactly explain when to perform the assessment rather leave the actual scheduling to the User. It is important to consider factors such as size, complexity experience, etc.
Important Factors to Consider:
If an organization is new to managing the Safety Lifecycle, it is a really good idea to conduct a FSA at each of the Stages identified in the Standards:
1.) First, after the HAZOP and LOPA's have been performed and the Safety Requirements Specification (SRS) has been developed, perform the Stage 1 FSA on those items.
2.) Next, after the SIS design has been completed, perform the Stage 2 FSA on the design.
3.) Then, prior to startup, perform a Stage 3 FSA to assess the installation, testing and validation of the SIS and its Safety Instrument Functions (SIF).
This incremental process allows the newbie organization to learn about FSA's and allows the organization to close any gaps identified with a minimum of impact on the overall project.
The same multiple stage procedure should also be followed on large projects where the SIS is only part of a larger design. Larger projects develop a momentum therefore, timely checks on the compliance of SIS specification and design are necessary to avoid substantial impacts on the project schedule and avoid expensive re-work.
An organization that is very experienced with SIS design and ownership may choose to defer the FSA until prior to startup. This scheduling assumes that the organization has well defined Safety Lifecycle procedures and standards and therefore have confidence that an FSA performed late in the SIS specification and design process will not identify serious gaps that might delay the startup. 
If a new SIS is being installed on an existing process or an existing SIS is being modified, it is usually during a unit turnaround. SIS and SIF testing and validation is usually the last step, so it is important to keep in mind that the operations team that takes part in the startup process might not appreciate waiting on an FSA.
This is why it's a really good idea to have the FSA completed except for final items such as testing, validation and training assessments. This allows the FSA team to do a quick final assessment of these items and provide that necessary "Functional Safety has been achieved" guidance.
ADDITIONAL CONSIDERATIONS with STAGE 4:
It's important to recognize that throughout the service life of a SIS, multiple Stage 4 FSA's will need to be performed to assess in-service performance. Once again, the standards don't define how often this occurs. We can figure on a nominal 4-5 years between Stage 4 FSA's, but it all depends upon the process requirements and actual experience.  A poorly performing SIS or SIF may need more frequent assessments. The Stage 4 FSA's should generally be scheduled ahead of turnarounds to allow time for any needed corrective measures to be implemented within the turnaround.  All this requires the performance data of the SIS (demands, failures, faults, testing history, etc.) be kept, managed, and organized in a quickly accessible manner. 

 

Rick Stanley

 has over 40 years' experience in Process Control Systems and Process Safety Systems with 32 years spent at ARCO and BP in execution of major projects, corporate standards and plant operation and maintenance. Since retiring from BP in 2011, Rick formed his company, Tehama Control Systems Consulting Services, and has consulted with Mangan Software Solutions (MSS) on the development and use of MSS's Safety Lifecycle Management software.
Rick has a BS in Chemical Engineering from the University of California, Santa Barbara and is a registered Professional Control Systems Engineer in California and Colorado. Rick has served as a member and chairman of both the API Subcommittee for Pressure Relieving Systems and the API Subcommittee on Instrumentation and Control Systems.