SLM® for Process Safety Solution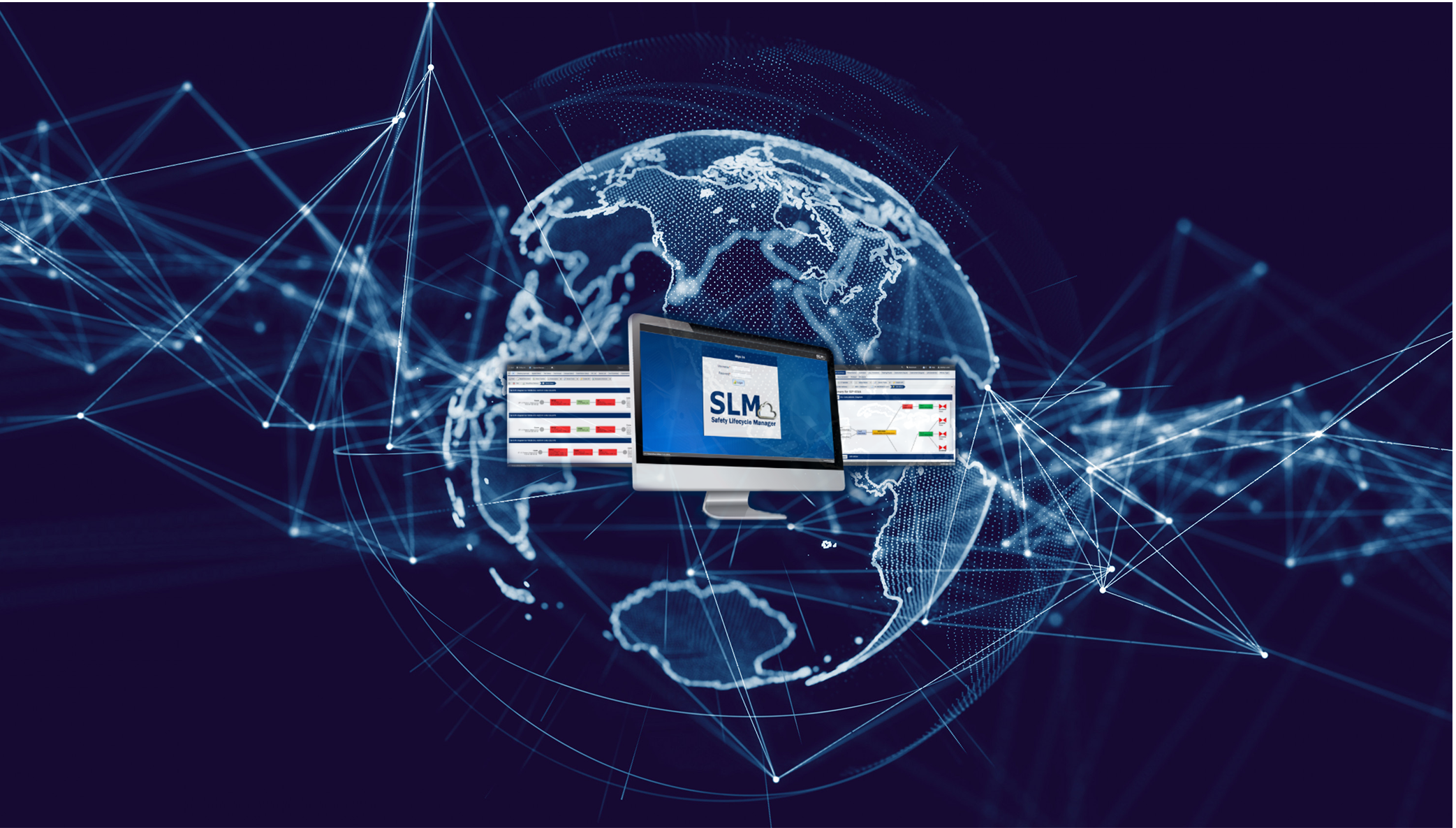 Mangan Software Solutions (MSS) is a leading supplier in the Process Safety and Safety Lifecycle software industry. For the past decade, MSS has been leading the market in innovative technologies for the Refining, Upstream Oil & Gas, Chemical, Pipeline, and Biopharmaceutical industries, transforming Process Safety Information into Process Safety Intelligence. MSS' engineers and programmers are experts in the fields of Safety Lifecycle Management and Safety Instrumented Systems. With a scalable software platform and years of experience working with the premier energy companies in the world, MSS has established itself as the leader in software solutions engineered specific to the clients' needs.
Process Safety Solutions
SLM® HAZOP Module
With our market leading SLM® software our clients are able to conduct, review, report, and approve HAZOP studies in one place without tedious work in Excel or other closed toolsets that keep you from your data.
The SLM® HAZOP module ensures HAZOP Study uniformity across the enterprise and ensures reporting is standardized and consistent.  It allows direct comparison of hazard and risk assessment between sites or units.
Using our SLM® Dynamic Risk Matrix visually identifies enterprise hazards and risk.. The HAZOP Study data can be filtered based on site, unit, health & safety, commercial, or environmental criteria.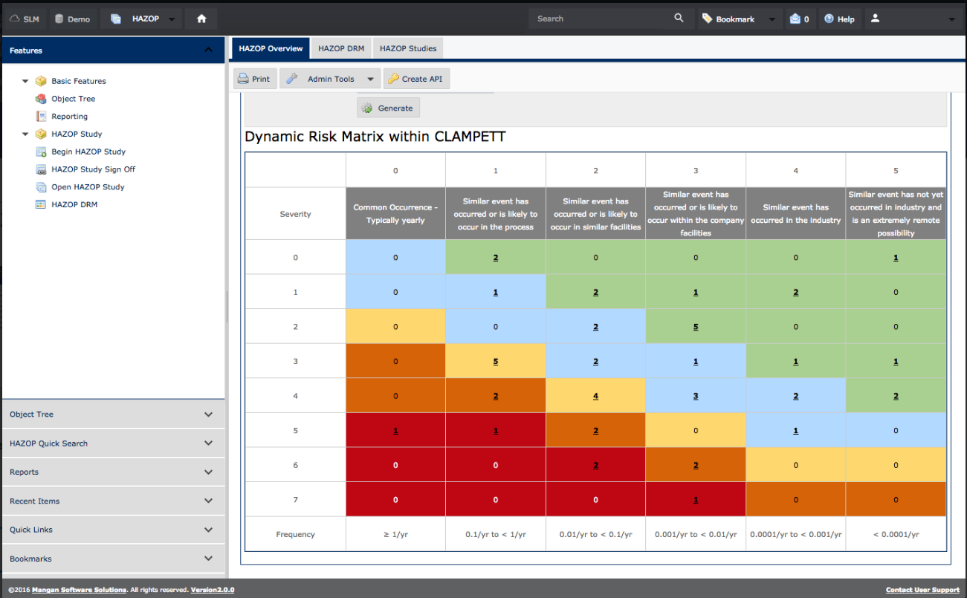 SLM® LOPA Module
The SLM® LOPA module now provides intuitive worksheets to standardize your LOPA process and conduct IPL assessments. The Dynamic Risk Matrix is configurable to your risk ranking system and severities and offers real-time risk monitoring and identification. Dynamic reports and KPIs reveal unmitigated risks to allow for IPL gap closure scheduling and progress status. These reports offer unprecedented review of risk mitigation strategies.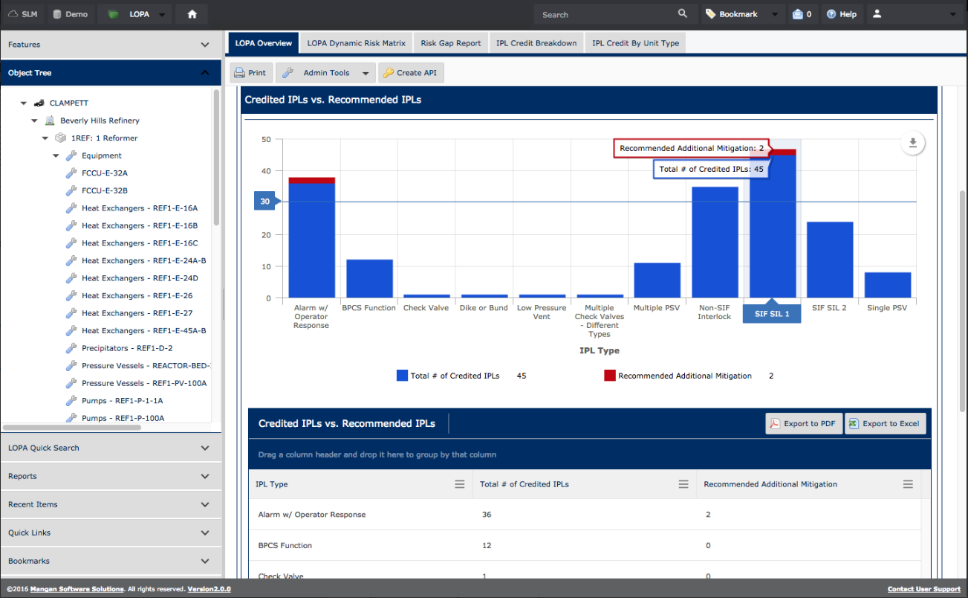 SLM® Action Item Tracker Module
Identify risks and safeguards and track them with action items from HAZOP meetings through to the implementation of an IPL. The SLM® Action Item Tracker module is a centralized area where users can access assigned action item information pulled from all modules for action or reporting. Data relating to the action item is linked across modules and readily available for reference purposes. Customized reports and KPIs are available with a click of the mouse.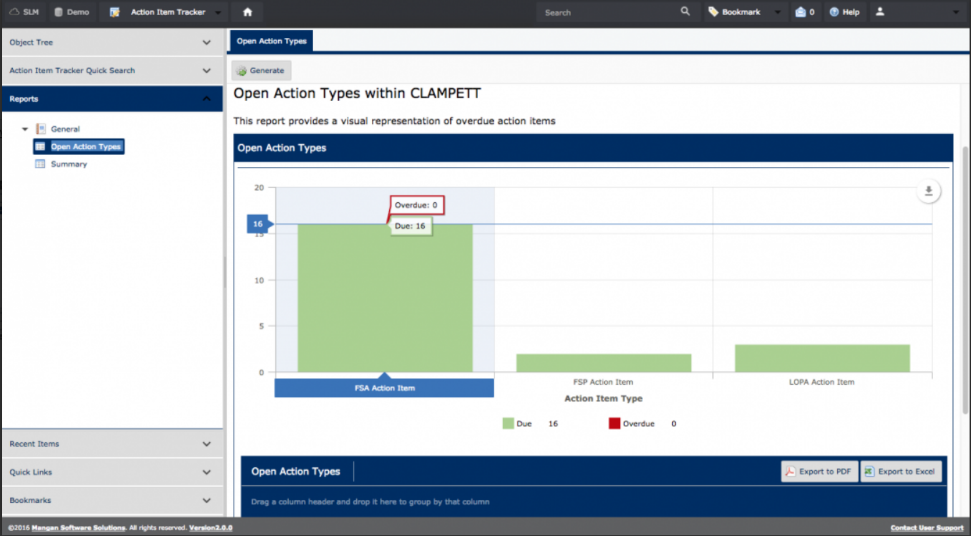 SLM® Functional Safety Assessment Module
The SLM® Functional Safety Assessment (FSA) module allows you to readily complete a Stage 1 through Stage 5 FSA in a standardized format – ensuring consistency throughout your organization. This tool allows you to define requirements for an FSA and then use the application to improve the effectiveness and efficiency of execution.