A Holistic Approach to the Safety Lifecycle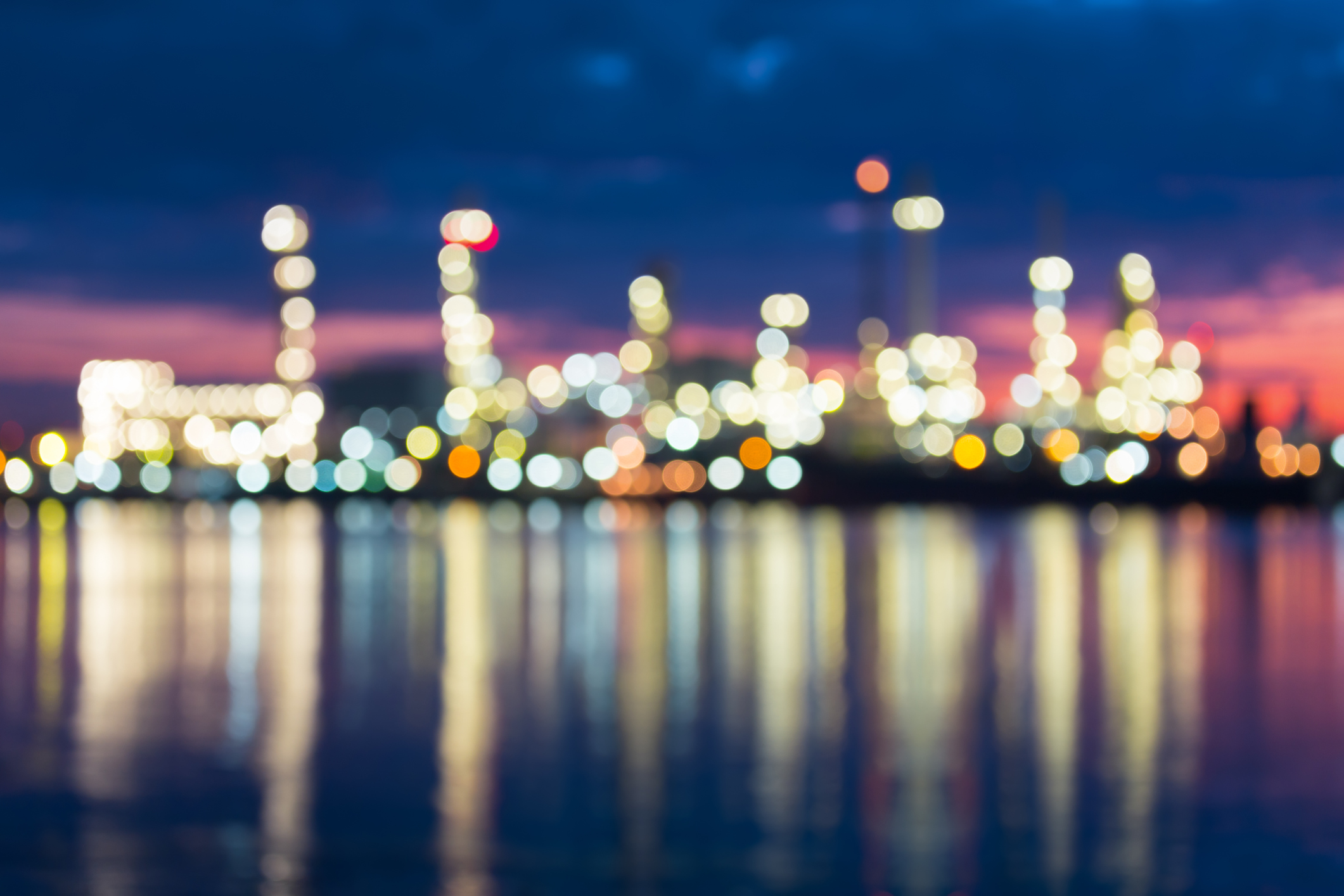 Holistic Approach to the Safety Life Cycle
Holistic (adj): relating to or concerned with wholes or with complete systems rather than with the analysis of, treatment of, or dissection into parts.
A lot of factors enter into how a Process Safety Culture develops in an organization, but the net result is that either an organization has a positive, effective Safety Life Cycle culture or becomes exposed to major incidents that can cause a business to fail. The history of major incidents in process plants is littered with root causes related to failed Safety Cultures.
A robust Process Safety Management culture in a facility also leads to multiple other improvements. In an operation where Process Safety has a major focus, operators tend to be more attentive to keeping their units stable and on spec and the entire organization tends to be more focused on quality of work. If there is a lax Process Safety Culture, then it is easy for operations to become sloppy and for other groups to just let things slide.
When I stand back a bit and think of what factors determine whether a facility has an effective Safety Culture, the following come to mind. All of these are complex subjects, so only a bit is discussed. However, the combined effect of these items has deep impacts upon whether a Process Safety Culture is positive or toxic. In the end however, people do the work for which they are rewarded, even if it's just a positive performance review. If Process Safety performance is not a key item on the expectations for an employee's performance, its probably not going to be something that gets a lot of effort. 
Management Attitude
Unfortunately, the number one factor in determining how successful a Process Safety Culture becomes, is the attitude of the management of an Enterprise or Site. I've had the fortune and mis-fortune to work in environments where the management had some level of appreciation of Process Safety and work in environments where Process Safety came right after cost, schedule and getting my next promotion (and I hope I get out of here before something goes wrong).
A successful Process Safety Culture, and the Process Safety Management structure that evolves from it, starts at the top. In order to have an effective system, the management of an organization has to demonstrate that Process Safety is as important as the quarterly results. Management has to continue to reinforce that commitment. A basic philosophy has to be defined and spread through the organization, and the expectations of that philosophy need to be rigorously applied at all levels of management and supervision. Failure to meet those expectations has to have real consequences.
Management has to demonstrate a basic knowledge of, and high and continuous interest in the Process Safety Management System. The status of Process Safety needs to be as high on the priority list as more measurable things like production results and costs. Plant staff needs to understand that missing key performance targets for Process Safety functions such as periodic testing, having too many demands or tolerating poor safety function performance have the same consequences as other financially related shortfalls. If management isn't actively following the Process Safety Life Cycle, they are really telling their staff that they don't care, and the staff is going to let things slide to pursue things that they think that management cares about.
The systems also have to be robust enough that they become embedded in the organization's operating culture so that it can survive the changes in personnel, including management, that always happen. Personnel need to have clearly defined responsibilities and be trained to meet those responsibilities. When an individual takes on a new position, the Process Safety responsibilities and procedures need to be part of the transition process. It's tough to build a Process Safety Culture, but it's fairly easy to destroy one. When the first question out of manager's mouth is what does it cost? Or why are you doing that? it's a good sign that the Process Safety Culture isn't doing very well.
Information Availability and Training
Part of implementing a robust Process Safety Management System is making sure that all of the personnel that are expected to perform tasks related to the system are fully trained and have access to the information they need. This extends far beyond just the mechanics of performing their assigned tasks.
The training they receive needs to include a clear identification of how their tasks fit in with the Safety Life Cycle Management System, and full training in the underlying process hazards and access to usable reference data. Training needs to be routinely reinforced. Refresher training should be routine and training on changes to Process Safety Systems should be an integral part of the Management of Change procedures. As noted above, Process Safety requirements and procedures need to be part of all transition plans.
Operations personnel in particular require comprehensive initial training and periodic refresher training. Operations personnel need to be fully aware of the protective functions that are installed in their units, what process hazards are responsible for their installation, and how they are operated. Operations supervision needs to take an active role in making sure that this knowledge is current, and operators are routinely drilled in the properly responses to process safety related events.  Procedures for collection of event data for demands, failures, bypasses and similar events need to be reinforced and accurately captured.
Procedures
Written procedures need to be prepared and maintained for Process Safety related activities. This includes validation and periodic testing procedures, operating procedures and procedures for capture and transmittal of Process Safety related events such as Demands, Tests, Failures and Bypasses. These procedures need to be readily available to all individuals whose jobs involve Process Safety, which means just about everybody.
Personal Experience and Biases
Everyone who is part of the Safety Life Cycle comes to the process with their own experiences and biases. The most general categorization is those who have experienced a major incident and those who have not. The members of the those that have group seldom need to be convinced of the need to have a robust and effective Safety Life Cycle Management process.
The those who have not group often are the most difficult to bring into compliance as they often do not recognize the critical value that the process has. This is an especially difficult problem if the members of management at the higher levels believe that "it can't happen here". Unfortunately, these folks get multiple opportunities to join the "those that have" group and its just a matter of how severe their lesson is. Trevor Kletz's books, What Went Wrong, and Still Going Wrong should be mandatory reading for those folks. They need to be convinced that it can happen to them.
Silos, Tribes and Conflict
Every process facility is organized into various departments and work groups. Over time the divisions between these departments and work groups can become tribal with each group working in their own silo and not sharing information. Information becomes power and often isn't readily shared.
Process Safety Information is unfortunately one class of information that is far too closely held. This is partially due to the isolated nature of the common process hazards analysis software packages, but in some places, especially those with poor Process Safety Cultures, process hazard data is almost treated as a state secret. I recall on multiple occasions attempting to get copies of HAZOP data from a Process Safety Group and getting the equivalent of "who wants to know" before I could force release of the data. Not a healthy environment. Process Safety information was distributed to operations and maintenance personnel in heavily curated forms and very few people had access to the actual HAZOP data.
The same thing can happen between operations, engineering and maintenance groups. They end up performing day to day work in a vacuum and data sharing is determined only by what is available on the common operation and maintenance tools that are available. It isn't always intentional, that's just the way the work processes end up dividing people.
Process Safety Management Systems require a lot of data sharing and organizational barriers need to be broken down, or at least partially broken down. In a robust Process Safety Culture, these barriers are not as firm and you see a lot more data sharing that can be observed in organizations that don't have a good Process Safety Culture.
See how industry leaders like Shell are digitizing their process safety lifecycle!
System Capabilities, Limitations and Performance
I've long had a private theory that the operating culture in a plant is set by the design, capabilities and failures of the plant's process control systems. It's not that personnel set out to make it that way, but over time people adapt their behavior to match what the process control system allows them to do or what the system's performance and reliability imposes upon them in forced work around or other less than optimum practices. Everything an operator sees on a daily basis is viewed through the lens of the information provided by the process control system and that shapes a lot of culture. This ends up affecting how other organizations behave, as in most facilities operations is king no matter what the organization chart says.
In the same manner, the presence or lack of presence of Process Safety Systems and the importance that the plant management and supervision place on those systems shapes a plant's process safety culture and determines how effective these systems are. This determines whether they become the assets that were intended to be or become perceived as an obstacle to operations
Poorly designed systems may fail to provide the protection with which they have been credited. Even worse, poorly designed systems result in loss of credibility with the staff that have to work with them. Operators will not tolerate a system that causes false trips, operating difficulty or is just too hard to understand. Before long the systems are disabled, and nobody asks why.
I've seen lots of skepticism, some well-earned, from operators when a new safety system was installed. Often, they get handed a system designed by a contractor that had little guidance other than a Project Engineer beating them up for cost and schedule. Upon the first operational difficulties, the criticism starts. In an organization that has a poor Safety Life Cycle management system, the criticism is often just accepted, and management starts hearing the complaints and decides that the safety systems don't really have much value.
The first requirement is that the design all Safety Related functions get adequate direction and review from qualified engineering staff who are skilled in design for reliability and design of human interfaces and understand how the plant operators view things. When performance issues do occur, the design needs to be looked at to determine where the problem occurred. In some cases, it's a learning experience as prior poor operating practices may have caused the operators to be careless and allowed the process to go where it should not have gone. In other cases, the protective system operated exactly as it should have, and the operators don't initially appreciate the bullet they dodged.
Well-designed systems can have the opposite effect. Engineering and Process Safety personnel need to take the performance of the installed protective systems very seriously. These are not install-and-forget systems. Operations often needs considerable hand holding for quite a while after commissioning. This involves continued contact with operations personnel about their experiences and seriously listening to their feedback. Sometimes there are explanations, clarifications and follow up training, but just as often there is something that needs to be fixed.  All trips that occur need to be investigated to determine if a trip was valid and then operations needs to be brought into the loop on the findings. 
Sometimes they just have to learn by being saved by a process safety system. I recall installing a rather complex protective system on an FCCU. The operators were very afraid of the system (first question during training – How do I turn it off? Answer – You don't. Second question What do I do if it trips – Answer – Secure the unit, calm down and then start the restart procedure). It took a lot of convincing to get them to turn on the system and more than a few questions over time about what it really would do.
You could tell it was always on their mind as I seldom could walk through the control room without someone having a question or complaint, but I did make it a point to wander by fairly regularly and start a conversation before I got hijacked. One day they had an equipment failure that resulted in the system tripping the unit. First response was that it was the trip system that caused it. After a couple of days of the investigation, one operator realized that it really was a valid trip, and it saved them from a lot of equipment damage and people getting hurt. The operator passed on his epiphany to others on his crew. The questions stopped and there wasn't any more grumbling. I knew we had broken through when the operators were reminding each other about putting the system into service before they started back up.
A lot of factors affect how a Process Safety Culture develops in an organization. 
 Rick Stanley has over 45 years' experience in Process Control Systems and Process Safety Systems with 32 years spent at ARCO and BP in execution of major projects, corporate standards and plant operation and maintenance. Since retiring from BP Rick has consulted with Mangan Software Solutions (MSS) on the development and use of MSS's SLM Safety Lifecycle Management software and has performed numerous Functional Safety Assessments for both existing and new SISs.
Rick has a BS in Chemical Engineering from the University of California, Santa Barbara where he majored in beach and minored in Chemical Engineering… and has the grade point to prove it. He is a registered Professional Control Systems Engineer in California and Colorado. Rick has served as a member and chairman of both the API Subcommittee for Pressure Relieving Systems and the API Subcommittee for Instrumentation and Control Systems.