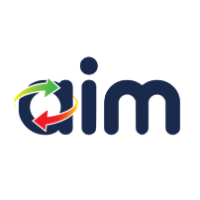 Houston, TX // March 8th, 2016 – Mangan Software Solutions (MSS) and UK based Asset Integrity Management (AIM) today announced a channel partnership designed to expand the footprint of MSS' flagship software, ProSys SLM, throughout Europe. The partnership will join the market-leading strengths of both organizations to transform Safety Instrumented Systems (SIS) Lifecycle Management and Process Safety Management (PSM) for the European Oil & Gas and Petrochemical industries.
The partnership aims to expand ProSys SLM's European presence while better serving the region's current client base. The MSS and AIM alliance seeks to provide the market's only comprehensive safety management software in the region. Energy companies will benefit from their ability to leverage MSS' market leading software platform, customized engineering services, and Business Intelligence software implementation services as they attempt to address and mitigate serious process safety risks throughout their facilities.
"Our partnership with AIM will combine some of the top functional safety experts with our industry leading process safety software. We are excited to provide a full complement of functional safety technology and services to the European market, giving future clients there the most efficient and effective approach to identifying, reducing and mitigating risk," said Steve Whiteside, President of MSS.
MSS' ProSys SLM is the only solution in the market that encompasses both PSM and SIS engineering processes, including HAZOP, LOPA and the entire SIS Lifecycle, into one software platform. Designed by PSM and SIS Subject Matter Experts, the software resolves the intricacies of Process Safety Management by giving organizations the ability to manage process safety risks through real-time monitoring and assessment tools.
The result is a comprehensive, integrated, and automated software product that alleviates pressure on engineering teams, while giving management the tools to ensure risk mitigation strategies are effective.
"Our partnership with MSS is an exciting opportunity to deliver safety lifecycle management software and services to customers throughout the European Union. With the onset of Seveso III throughout Europe and Comah in the UK, compliance to strict regulatory guidelines is mandatory. A systematic approach to Process safety is required which will ensure compliance and provide the evidence that plant is under control. AIM is a company built on a passion to provide optimum performance under the safest conditions possible. Asset assurance can only be reached when the duty holders are confident that competent people are following proven procedures to operate complex processes and plant in conjunction with high integrity protection measures. Many factors must come together to achieve, maintain and demonstrate this assurance and ProSys SLM can provide the final pieces of the jigsaw to empower our customers to achieve cost effective and safe operations every day."  said Neil Crompton, CEO AIM.
The combination of the award-winning software from MSS and premier consulting services from AIM will transform how the European market protects their people, assets and the environment while efficiently executing their process safety management systems.
ABOUT Mangan Software Solutions: MSS is a wholly owned subsidiary of Mangan, Inc. that leverages technology and software services to automate, implement, and execute functional and process safety engineering processes for the energy and chemical industries. Headquartered in Houston with offices in Atlanta and London, MSS has over 15 years of experience developing powerful products and solutions to create value and drive process improvements for clients. MSS deploys its innovative software products, ProSys SLM and SPInspector, to industries that require reliable high-performance automation solutions. For more information, visit www.ManganSoftware.com.
ABOUT Asset Integrity Management: A wholly owned UK Limited Company offering process safety services and products to hazardous industries. The company objective is to empower operators and their safety consultancy partners to provide greater monitoring and asset assurance by the introduction of the class leading ProSys SLM software from Mangan Software Solutions. neilc@aimlifecycle.com
Press Contact:
Louis Trujillo, 281.402.2641 ext. 514, LTrujillo@manganinc.com