ARC Advisory Group Conference 2020
We had an awesome time at the ARC event, here are some photos and highlights! Please use the navigation arrows to scroll left and right.
Driving Digital Transformation in Industry and Cities
The transformation is underway.  Discover strategies and stories from the digital front lines, powered by ARC's research. 
Mangan Software Solutions Named #1 Global Supplier of Safety Lifecycle Management Software by ARC Advisory Group.

The ARC Industry Forum has become the "Must Attend" event of the Year and is known as "The Industry's Meeting Place". For over 20 years, ARC has been attracting Industry Leaders, speakers, exhibitors, and sponsors to exchange ideas, discuss procedures and offer insights of the industry. 
Join us at the 24th Annual ARC Industry Forum in Orlando, Florida to learn more about how digitizing factories, cities, and infrastructure will benefit technology end users and suppliers alike.  Understand how pioneering companies are overcoming these challenges and the associated operational and business benefits. Discover what your peers and industry leaders are doing today and what steps they are taking in their respective journeys. 

We will offer insights and answer the tough industry questions that everyone is asking.  MSS will be showcasing the award- winning software Safety Lifecycle Manager (SLM®) and how we transforming Information into intelligence globally for all the major companies in the industry.

Visit booth #40 at the ARC Forum on Feb 3rd-6th to learn more about MSS and the #1 globally supplied software SLM®.
Renaissance Orlando at Sea World
6677 Sea Harbor Drive
Orlando, Florida  32821
renaissanceseaworldorlando.com
Click here for more information about the 202 ARC Industry Forum

Shane Jarrell
SR. CONTROLS & AUTOMATION ENGINEER, UPSTREAM AMERICAS OPERATIONS
Shell Deepwater
Shane is a member of the Shell Gulf of Mexico Specialty Engineering team, which provides instrumentation, controls, & electrical support for the Gulf of Mexico production facilities.  He joined Shell in 2013 as part of the capital projects group where he managed the Yokogawa facility control system contract and was the controls lead on the Power Module on the Appomattox facility design project.  Shane moved from P&T to operations in 2018 where he is responsible for the day to day C&A support on the Deepwater Perdido facility.  He is passionate about digitalization and has piloted various software solutions and integrations for the GoM.  Shane was a key part of the team which piloted the Mangan SLM software and worked to establish a global EFA for Shell to use as a safety lifecycle manager tool.  He is leading a machine learning/data analytics project to predict instability and deferment events on Perdido's electrical submersible pumps.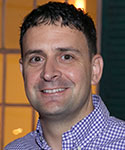 Zachary Marshall
VICE PRESIDENT OF OPERATIONS
Mangan Software Solutions
Zach is responsible for leading the Engineering, Projects, Training, and Business Intelligence Departments.  He also provides support to the business development teams for all MSS software products and software services in order to ensure the business goals of the organization are met.  Prior to Zach's career at MSS, he was a US Army Captain that lead multiple high performing teams in and out of combat.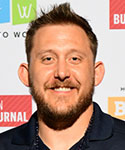 Why SLM®? What are the benefits? Here are some of our Client Responses…
SLM® allows clients to identify optimum test intervals based on test history and trend analysis.

We guarantee better data management and often a reduction in conventional data storage methods such as Spreadsheets, Access databases, Historians and in house tools.

With SLM® you can identify future failings and certify devices as proven-in-use.




Demonstrate asset integrity and accountability in line with IEC61511 and goverment regulations.

Have KPI's and reports at your fingertips, these reports can additionally be delivered to management and management groups.